Apple Inc. has cut the approval time for new submissions to its App Store from more than a week to less than two days, part of a broader push to increase revenue from services including mobile applications.
The accelerated pace allows app developers to fix bugs faster, try out new features more regularly and better react to market changes, while building developer loyalty to Apple's iOS mobile operating system. The mean approval time has fallen from 8.8 days a year ago to 1.95 days in the past two weeks, according toAppReviewTimes.com, which analyzes user-submitted data. In December, the average was more than five days.
App developer Chris Maddern used to schedule at least a week into his project planning for the approval process. The founder ofButton Inc., which builds links to services into websites and apps, submitted a brand new app to Apple on Tuesday that was approved within 20 hours.
"A lot of the way that we build software for iOS is controlled around the fact that you have a one-week release cycle," said Maddern, whose team has done work for Uber Technologies Inc. and Foursquare Labs Inc., as well as smaller publishers. "It can now happen within hours of submitting them, which is really awesome because it speeds up the development cycle."
The change brings Apple more in line with competitor Alphabet Inc.'s Google. Apple checks apps for security and content before letting them in the app store, while submissions to Google Play are often examined after they've been made available to download from the store.
Revenue Stream
As iPhone sales have slowed, Apple Chief Executive Officer Tim Cook has sought to draw attention to Apple's services operations, which include the App and iTunes Stores, cloud storage and product maintenance. Services have become the fastest-growing part of Apple's business, with revenue jumping 20 percent to $6 billion in the three months through March. They now make up almost 12 percent of the company's total quarterly sales.
While AppReviewTimes.com offers an insight into how review times fluctuate, data from the past two weeks stem from 322 reviews, which is a small proportion of the total approved in that period.
"At the very beginning of the App Store it was higher, but for the past few years it's been very steady in taking about a week," said Dave Verwer, a Chester, England-based iOS developer and consultant who runs AppReviewTimes. "It does seem to be falling right now."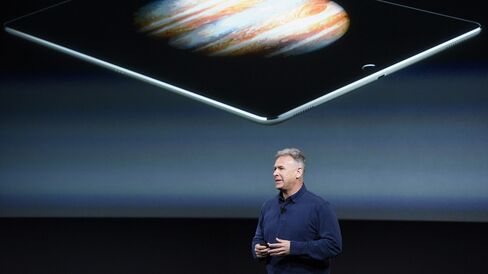 The acceleration comes a month before Apple's Worldwide Developers Conference, where the company is likely to introduce a 10th generation of iOS. Marketing head Phil Schiller, who has long been responsible for developer relations, took charge of the App Store from services chief Eddy Cue in December. Since then, Apple has scaled back its iAd advertising platform and moved 100 employees onto a team to improve App Store search, Bloomberg News reported last month. As part of the project, it is considering charging developers to have their apps more prominently displayed, people familiar with the plan said at the time.
"Apple is a little bit of a different company than it was a few years ago when it first built the App Store," said Button founder Maddern. "It's becoming a lot more developer-friendly. It's becoming a lot more open in its approach to building an ecosystem."
-bloomberg-