By the end of 2018, an estimated 23.4 million users in the United States will be paying for their coffees and bakery items at Starbucks using the company's own in-store mobile payment system. The estimate comes from research firm eMarketer (via 
Recode
), which also predicts that Apple Pay will hit 22 million users by the end of the year.
Starbucks itself says that its mobile order-and-pay system accounted for 12 percent of all U.S. transactions in the quarter that ended April 1, and eMarketer predicts the company will hit 29.8 million in-store mobile payment users by 2022. According to the data, Starbucks rises above Apple Pay (predicted at 27.5 million in 2022), Google Pay (14.9 million), and Samsung Pay (13.2 million).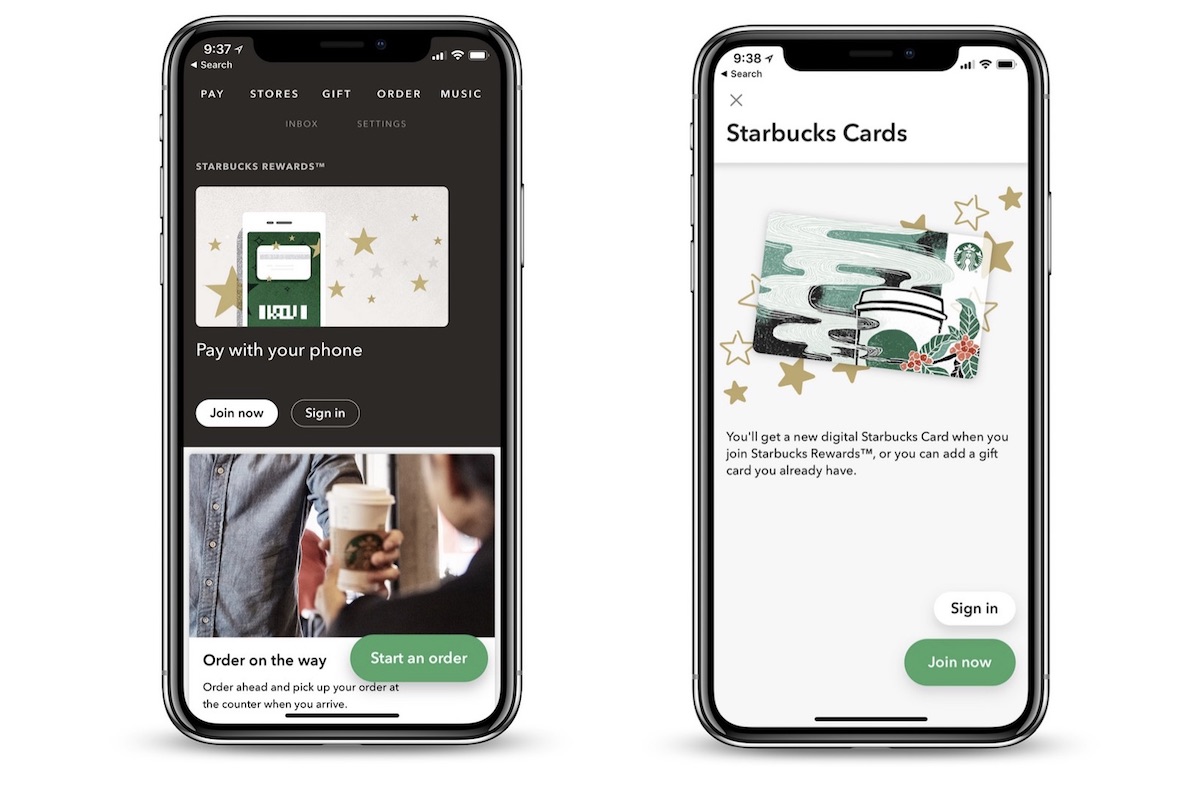 This could be due to the Starbucks app's cross-platform availability on iOS [Direct Link] and Android, whereas Apple Pay is locked to iPhones for mobile payments and Google Pay and Samsung Pay are found on Android. Still, it's an impressive feat for a single-restaurant payment app to gather enough users to compete with mobile wallets that are aiming for more universal, multi-location appeal, if eMarketer's estimates are correct.
eMarketer also points out that Starbucks launched in-store mobile payments before Apple, Google, and Samsung debuted their dedicated mobile wallets, so early adoption could be helping its success. The app also includes a rewards program that earns customers free food and drinks every time they pay using the Starbucks app.
Other points in the report state that Apple Pay is accepted at more than half of U.S. merchants, while Samsung is the most widely accepted at around 80 percent of merchants, while still being the least popular on a user basis. In total, a quarter of U.S. smartphone users over the age of 14, around 55 million owners, will use their devices to make an in-store purchase by the end of 2018.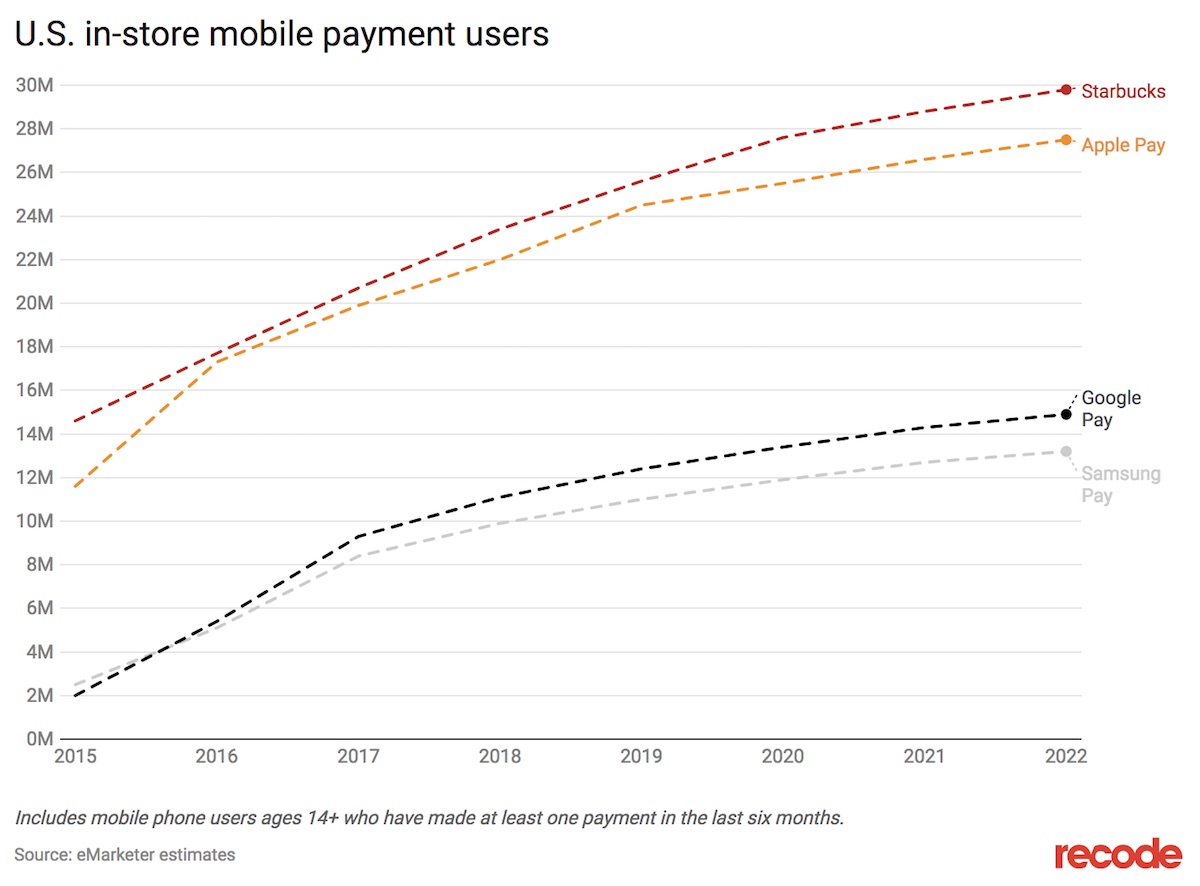 Image via eMarketer and Recode
Apple doesn't divulge its Apple Pay usage, leaving researchers and analysts to estimate how many users might be paying for items in store using the NFC system. Earlier this year, Loup Ventures did just that, estimating that 127 million people were using Apple Pay globally at the end of 2017, 38 million of which were in the U.S. — a much higher estimate in comparison to eMarketer's report.
About one year ago, The Wall Street Journal highlighted Apple's launch troubles with Apple Pay. In an interview around the same time, senior vice president Eddy Cue said that Apple Pay was growing faster than other mobile wallets and believed it could go so far as to replace cash, debit and credit cards as a primary payment system. "Does it matter if we get there in two years, three years [or] five years?" Cue asked. "Ultimately, no."
SOURCES BY MAC RUMORS BLOG