Apple Watch Series 3 models with LTE have dominated the cellular-enabled smartwatch market since they were released last September.
Specifically, the Apple Watch accounted for an estimated 59 percent of the worldwide cellular-enabled smartwatch market in the first quarter of 2018, according to data shared by research firm Canalys today.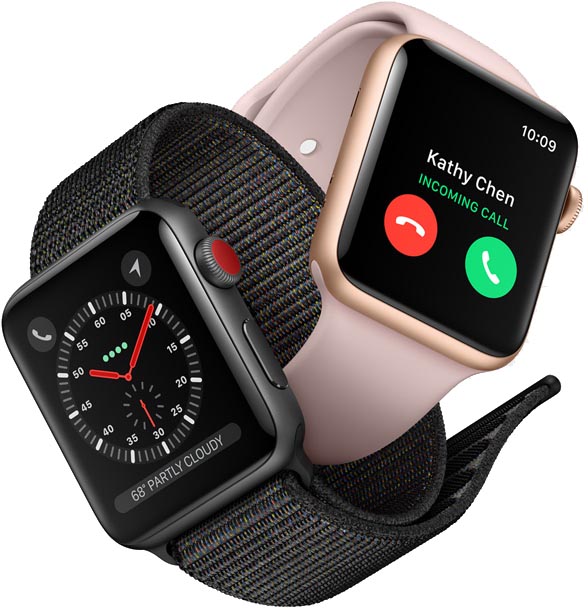 Canalys senior analyst Jason Low says the cellular capabilities have been key to the success of the Apple Watch Series 3 lineup:
Key to Apple's success with its latest Apple Watch Series 3 is the number of LTE-enabled watches it has been able to push into the hands of consumers. Operators welcome the additional revenue from device sales and the added subscription revenue for data on the Apple Watch, and the list of operators that sell the LTE Apple Watch worldwide is increasing each month.
Low added that Apple has taken advantage of a lack of high-end competition in the cellular-enabled smartwatch market:
While the Apple ecosystem has a strong LTE watch offering, the lack of a similar product in the Android ecosystem is glaring. If Google decides to pursue the opportunity with a rumored Pixel Watch, it would jump-start much needed competition in this space.
There are a handful of Wear OS smartwatches with LTE available, such as the LG Watch Sport, LG Watch Urbane, and Huawei Watch 2, but third-party app support and software updates are lackluster compared to the Apple Watch.
Canalys estimates that Apple Watch shipments totaled 3.8 million units in the quarter, including non-cellular models, making it the world's most popular wearable, even though several other competitors in the top five sell a wide range of comparatively inexpensive fitness trackers and activity bands.
SOURCES BY MAC RUMORS BLOG